IntrCity is all set to
get you back on the road,
Safely!
BOOK A SAFE RIDE
Introducing

measures to ensure a safer journey for you
Regular
Sanitization
5 step stringent cleaning & sanitization protocol before & after every ride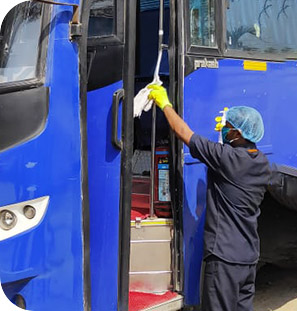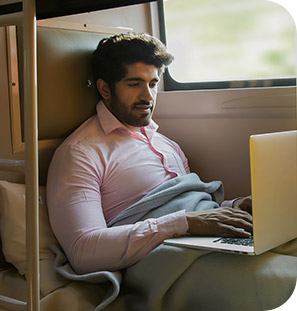 Private
Cabins
Clean & sanitised Private Cabins for family & individual travellers to maintain social distancing
on the go.
Verified
Travellers
Mandatory thermal screening & KYC process for every traveller prior to boarding.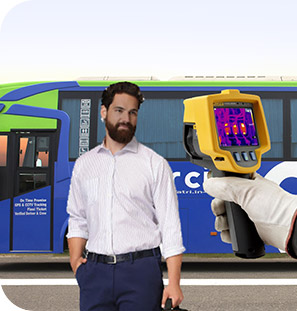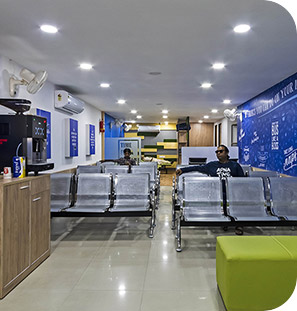 Safe
Boarding
Clean & sanitized SmartBus Boarding Lounges with ample seating space to skip crowded roadsides.
Crew Safety
Protocol
Entire crew will wear masks & gloves at all times and taken on board only after thorough thermal & other COVID symptoms screening.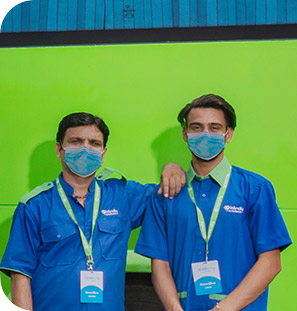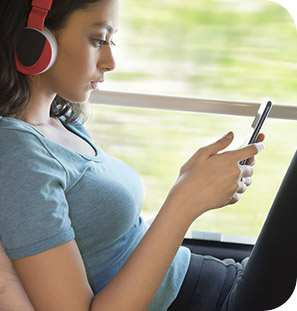 Minimal physical
interaction
Added 'Passenger self-service portal' on the app to reach out to the on-board crew just on a tap without any physical contact.
Flexible
Booking
Relaxed cancellation rules with Flexi ticket feature, empowering you to modify your bookings even at the last moment at no extra cost.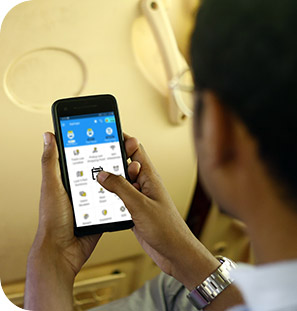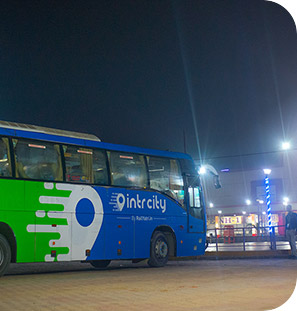 Verified
Pit-Stops
SmartBuses enroute will only stop at verified & sanitised places with clean washrooms to ensure your safety on the go.
Post-Journey
Care
Passengers will be checked upon for any COVID symptoms for 20 days post their journeys.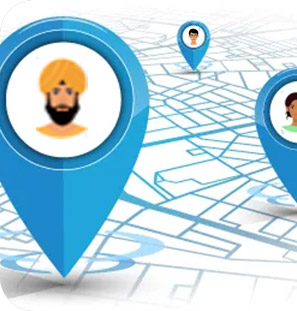 So, leave all your travel worries home.
You can count on us for a 100% sanitised & COVID-proof travel!
Here's what you can do to support us: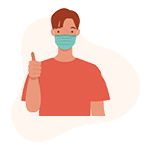 Carry a mask and handkerchief or tissues with you when you travel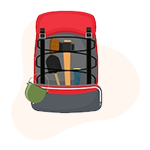 Prefer to carry light & compact luggage such that you do not need to keep it in the common luggage compartment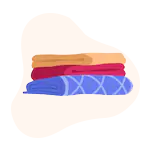 Carry your personal blankets or bedsheet to avoid any external contact
IntrCity SmartBus
makes every trip a great trip!